Brother PT-P950NW Wireless Label Printer
Tape type (TZe, laminated / HSe, heat Shrink / HGe, professional grade)

Max. tape width (36mm)

Cutter type (Auto, full & half)

Power Supply (Rechargeable li-ion battery (not included, additional purchase required), AC adapter (included))

Connectivity (Wi-Fi, Ethernet, Bluetooth (optional, additional purchase required)
Brother PT-P950NW Wireless Label Printer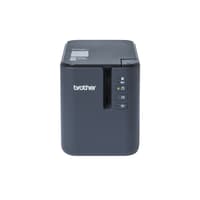 Brother PT-P950NW Wireless Label Printer
Model #:
PTP950NW
$679.99
In Stock and Ready to Ship
Need supplies & accessories for this product?
Shop Now
Product Overview
Product Description
Meet your industrial labelling needs with the on-demand laminated label printing capabilities of the PT-P950NW industrial desktop labeller. With wired or wireless connectivity options, this feature-rich, high-speed label printer lets you design labels on your PC, Mac, tablet or smartphone then print using USB or WiFi®. Print easy-peel, durable labels, one at a time or as a strip of pre-cut labels with its advanced built-in auto cutter that trims a continuous tape to virtually any length. Whether you need just one or many, its integrated labelling features and design and print software makes it easy and convenient to create customized, durable labels in a variety of combinations with widths up to 36 mm wide. This labeller also features a USB host making it compatible with USB scanners. Put your best foot forward with high-resolution labels that include barcodes, logos, images, frames and text and link to existing data in your spreadsheet to easily print many labels at once. Pick up an optional battery base for use with the included rechargeable Li-ion battery to use your labeller wherever and whenever you need it.
To learn more about the 'Brother PT-P950NW Wireless Label Printer', download the brochure here.
Main Features
Produce Premium Quality UL Certified¹ Laminated Labels On-Demand - Virtually Eliminates the Need to Purchase Pre-Printed Labels From a Converter for Custom and Short Run Labels
Wi-Fi Ethernet USB Host USB Serial & Optional Bluetooth (PA-BI-002) Interfaces - Versatile Wireless and Wired Connectivity Options
Infrastructure Adhoc and Direct Wireless Wi-Fi Communications - Connect Directly to a Windows Computer iOS and Android Smartphone or Tablet
Larger Print Head Prints up to 32mm High on 36mm Wide Tape at 360 dpi Printing Resolution - Prints Larger Easy-to-Read Labels with Smooth Curves that Help Eliminate Jagged and Pixilated Images Including Very Small Characters and Graphics
Automatic Dual Blade Cutting Mechanism - Pre-Print Strip of Easy-to-Peel labels as an Alternative to Sheets and Rolls of Die-Cut Labels
Many accessories are available to ensure your machine remains "future proof" and can be continually updated. Make printer configuration purchasing decisions based on current and future requirements.
Printer Includes AC Adapter and Easy-to-Use Advanced Label Design Software UL Certified Tape and Cables - Comes With Everything you Need to Help you Design and Print Premium Quality Laminated Labels
Prints Laminated Labels up to 3.1 ips - Print Speed is up to 4x Faster Than Other Brother Models and is Ideal for Work in Progress (WIP) and Higher Volume Labeling Applications
Create custom templates and add data from linked sources. The addition of an optional barcode reader lets you create labels from scanned data ideal for warehouse labelling
Uses HGe/TZe/HSe Tape All-in-One Drop-in Cartridge Design Helps Ensure you Get the Best Print Quality and Makes Replacing Media Virtually Trouble Free
Small Footprint only 4.7" wide x 5.7" high x 7.6" deep - Ideal for Use on Crowded Bench Tops Limited Work Space and Even on Carts
1-Year "At your side" Limited Warranty - Helps Assure Operational Confidence and Reliability and Helps Minimize Down Time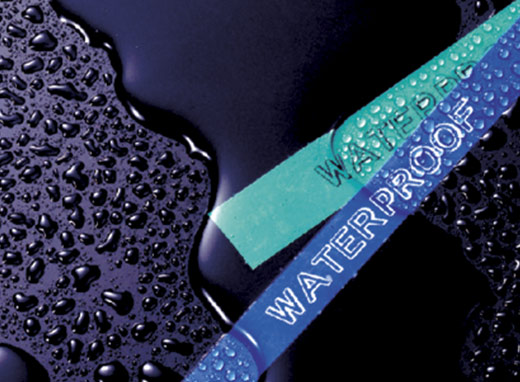 Brother P-touch laminated labels:
Designed and tested to last
We ve rigorously tested our P-touch TZe labels under conditions like abrasion, chemicals, UV light and temperatures varying from -80°C to +150°C . Our labels withstand these extreme conditions and meet the requirements of professionals and their environments.
Engineered with six layers of materials for exceptional durability and performance, our innovative laminated tape technology is what sets Brother apart from the competition.
Designed for all labelling tasks
In addition to using a wide range of colours and tape widths up to 36 mm, this labeller offers reduced margin printing, a fast print speed and high quality output. It's perfect for facility management, document archiving and on-demand label creation.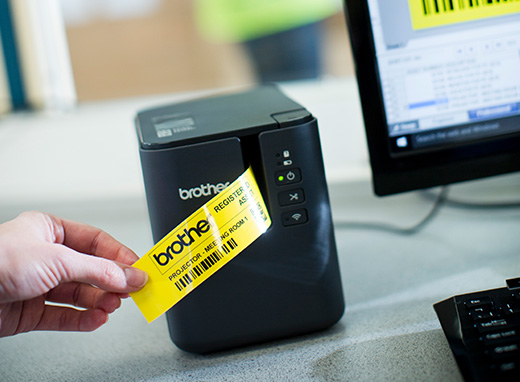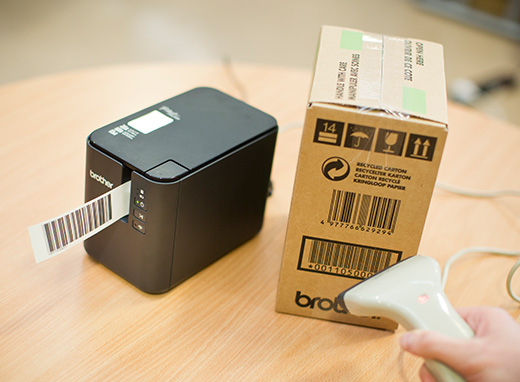 A wide choice of connectivity options
The PT-P950NW can be connected to your PC or Mac via USB, WiFi® or Ethernet network. An optional Bluetooth® connection also allows connectivity to tablets, laptops and other Bluetooth® devices such as barcode readers while a USB host makes it compatible with USB scanners.
P-touch Editor:
label design software for PC and Mac
Brother s free P-touch Editor software allows you to design labels on your PC or Mac. Offering many possibilities such as printing barcodes, importing logos and other graphics, it also allows you to use the fonts installed on your computer. Import a Microsoft Excel database or a .csv file to print multiple labels quickly and efficiently.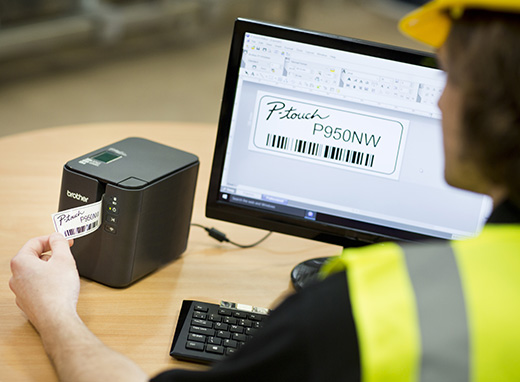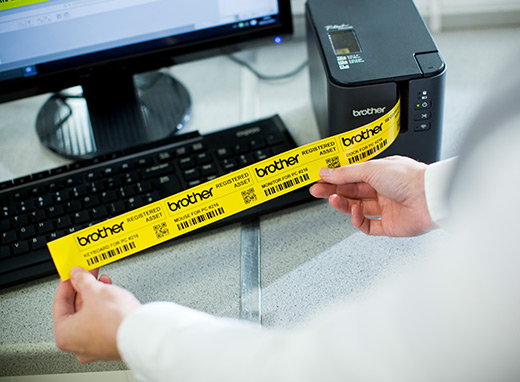 Advanced cutting system and easy-peel labels
Thanks to its automatic cutter, you can print several labels at a time, on-demand and with reduced margins. Use the full-cut feature to create separated labels or the half-cut function to print serialized labels that stay together until you peel them.
Print on demand without a PC
This desktop labeller is Ideal for use in the health sector, in laboratories and for food tracking. The optional touch panel and display unit (PATDU003) for the PT-P950NW allows you to print labels without the need for a computer. Design your labels from your PC and upload them to your labeller, then simply press a button to print the label. Use the timestamp function to mark the dates and times of your products. Add on an optional Li-ion battery (PABT4000LI) and battery base unit (PABB002) to take your PT-P950NW on the go.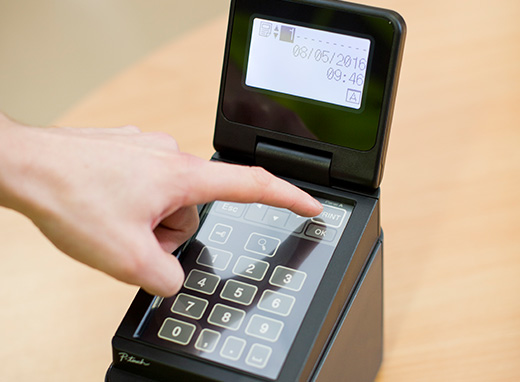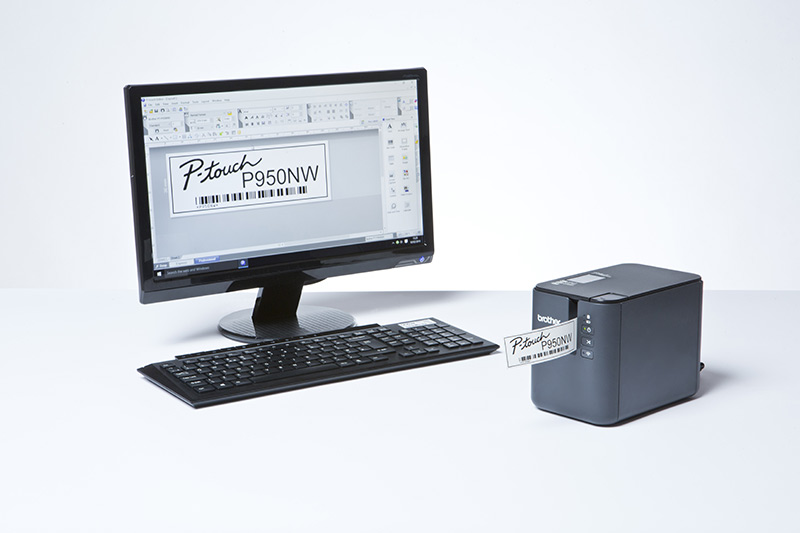 Exemplary technical performance
With a print speed of up to 60 mm/second, a print width of up to 32 mm (using reduced margins), high-resolution printing (360 x 720 dpi) and WiFi® connectivity, this high-performance labeller will meet all your labelling needs. In addition, software and application developers can use various software development kits to integrate your labeller into your work environment.
Integrated labels
Software and application developers can use various software development kits to integrate your labeller into your work environment.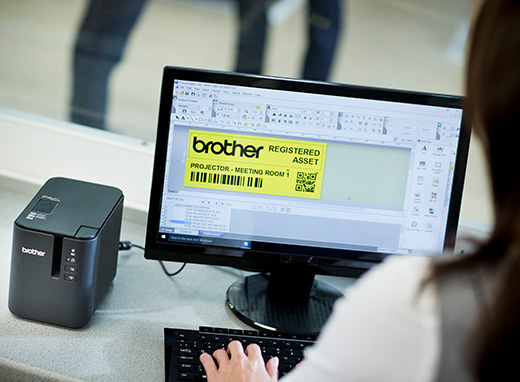 Specifications
Labellers
Print
| | |
| --- | --- |
| Vertical Printing | Yes |
| Max. Print Resolution | 360 x 720 dpi |
| Rotate Printing | Yes |
| Database Printing | Yes |
| Barcodes (stand-alone mode) | No |
| Max. Print Speed | 80 mm / sec |
| Barcode Printing | No |
Carton Contents
| | |
| --- | --- |
| Included Items | PT-P950NW Label Printer, TZeS251 Tape (8m), USB Cable, AC Adapter (AD-9100ESA), Power Cable, Printed Guides, Software (Brother Solutions Center) |
| Carton Contents | One 0.94" (24mm) x 26.2' (8m) Black on White Extra-Strength Adhesive Laminated "TZe" Tape (TZeS251), USB interface cable, P-touch Editor software and printer drivers (Online), AC Adapter/Power Cord, Quick Start Guide |
Other
| | |
| --- | --- |
| Warranty | 1-Year Limited Warranty |
| Tape Technology | Laminated Thermal Transfer |
| Tape Types | Laminated,Non-laminated,Acid Free,Extra Strength Adhesive,Flexible ID,Heat Shrink Tube,High Grade,Iron-On Fabric,Standard Adhesive,Stencil,Tamper-Evident |
| Built-in Symbols | None |
| Unit Weight | 1.5 kg |
| Tape Family | TZe,HGe,HSe |
| Model Type | PC Connectable |
| Power Supply | Li-ion Rechargeable or AC Adapter |
| Unit Dimensions (W" x D" x H") | 119.4 x 193 x 144.8mm |
| Tape Length | 8m |
| Interface(s) | Ethernet,USB (1.1 or 2.0),Wireless |
| Tape Sizes | 3.5mm,6mm,9mm,12mm,18mm,24mm,36mm |
Hardware Features
| | |
| --- | --- |
| Operating System (Compatibility) | Android® 1.6 and Later,iOS® 3.0 and Later,Mac® OS X 10.8 and later,Windows Server® 2008,Windows Server® 2008 R2,Windows Server® 2012,Windows Server® 2012 R2,Windows® 10,Windows® 7,Windows® 8,Windows® Vista (32/64bit) |
| Connectivity | Ethernet,USB (Mini),Wi-Fi |
| Batteries | Rechargeable Li-ion (not included) |
| Cutter | Auto |
| LCD Display | No |
| Backlight | No |
Software Features
| | |
| --- | --- |
| Barcoding | Code 39,Codabar (NW-7),UPC-A,UPC-E,EAN-8,EAN-13,GS1-128 (UCC/EAN-128),Code 128,POSTNET,GS1 DataBar (RSS),ITF (2/5),ISBN-2 (EAN13 AddOn2),ISBN-5 (EAN13 AddOn5) |
| Date/Time Stamp | Yes |
| Text Framing/Fill Pattern | Yes |
| PC Connectable | Yes |
Supplies & Accessories