Menu
Sign In / Sign Up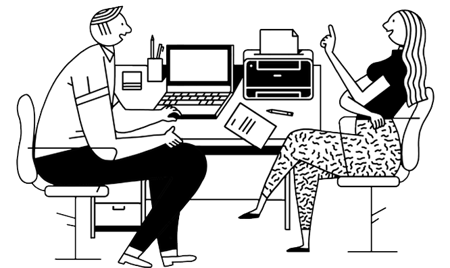 Sign up to get 15% off*
and additional perks:
• Automatically entered for a chance to win $250 in supplies**
• First to know about exclusive promotions
• Special Birthday offer

*15% discount offer applies to regular priced item. Offer will be sent by email within 24 hours.

**$250 supplies monthly draw rules and regulations
X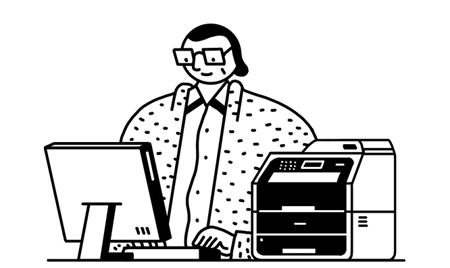 How Will You Benefit
from signing up with Brother?
Sign up with Brother Canada
and get the latest updates on our products
Filter By Specs
Brother

Calling all crafters! The Brother SDX125 ScanNCut is THE home and hobby cutting machine you need for all your crafting projects! ScanNCut machines are the only ones on the market that can scan – and they do it all without ... View Details

Built-in designs (682)

Built-in fonts (9)

Scanner (12" x 12")

Related Supplies & Accessories for

Brother SDX125 ScanNCut Electronic Cutting Machine

Brother

With timesaving features and everything you need to create beautiful one-of-a-kind crafting projects, this home and hobby cutting machine is the first one to include a built-in scanner. Discover all the SDX225 has to offer and be prepared to take ... View Details

File capability (PES/PHC/PHX & FCM)

Scanner (12"x12")

Screen (5")

Related Supplies & Accessories for

Brother SDX225 ScanNCut DX Innov-ís Edition

Brother

The CADXMATLOW24 Brother Low Tack Adhesive Mat features tacky adhesive to secure a variety of thin or delicate materials like paper or vellum and accommodates sheets up to 12" x 24". View Details

Related Supplies & Accessories for

Brother CADXMATLOW24 Low Tack Adhesive Mat 12 x 24

Brother

The Brother CADXMATLOW12 Low Tack Adhesive Mat features tacky adhesive to secure a variety of thin or delicate materials like paper or vellum and accommodates sheets up to 12" x 12". View Details

Related Supplies & Accessories for

Brother CADXMATLOW12 Low Tack Adhesive Mat 12 x 12

Brother

Create one-of-a-kind stencils, etchings, decals, ornaments and so much more with this White Adhesive Craft Vinyl, your Brother ScanNCut and gridded transfer paper CAVINYLTPG (both sold separately). View Details

Related Supplies & Accessories for

Brother CAVINYLWT White Adhesive Craft Vinyl

Brother

Create one-of-a-kind stencils, etchings, decals, ornaments and so much more with this Silver Adhesive Craft Vinyl, your Brother ScanNCut and gridded transfer paper CAVINYLTPG (both sold separately). View Details

Related Supplies & Accessories for

Brother CAVINYLSR Silver Adhesive Craft Vinyl

Brother

Create one-of-a-kind stencils, etchings, decals, ornaments and so much more with this Red Adhesive Craft Vinyl, your Brother ScanNCut and gridded transfer paper CAVINYLTPG (both sold separately). View Details

Related Supplies & Accessories for

Brother CAVINYLRD Red Adhesive Craft Vinyl

Brother

Printed grid for easy alignment of vinyl cut designs. Clear material for easy placement onto most surfaces. View Details

Related Supplies & Accessories for

Brother CAVINYLTPG Transfer Paper Grid

Brother

Create one-of-a-kind stencils, etchings, decals, ornaments and so much more with this assorted colours Adhesive Craft Vinyl, your Brother ScanNCut and gridded transfer paper CAVINYLTPG (both sold separately). View Details

Related Supplies & Accessories for

Brother CAVINYLMP Assorted Colours Adhesive Craft Vinyl

Brother

Create one-of-a-kind stencils, etchings, decals, ornaments and so much more with this Gold Adhesive Craft Vinyl, your Brother ScanNCut and gridded transfer paper CAVINYLTPG (both sold separately). View Details

Related Supplies & Accessories for

Brother CAVINYLGD Gold Adhesive Craft Vinyl

Brother

Create one-of-a-kind stencils, etchings, decals, ornaments and so much more with this Black Adhesive Craft Vinyl, your Brother ScanNCut and gridded transfer paper CAVINYLTPG (both sold separately). View Details

Related Supplies & Accessories for

Brother CAVINYLBK Black Adhesive Craft Vinyl

Brother

Create one-of-a-kind stencils, etchings, decals, ornaments and so much more with this Blue Adhesive Craft Vinyl, your Brother ScanNCut and gridded transfer paper CAVINYLTPG (both sold separately). View Details

Related Supplies & Accessories for

Brother CAVINYLBE Blue Adhesive Craft Vinyl

Brother

Create one-of-a-kind stencils, etchings, decals, ornaments and so much more with this Light Pink Adhesive Craft Vinyl, your Brother ScanNCut and gridded transfer paper CAVINYLTPG (both sold separately). View Details

Related Supplies & Accessories for

Brother CAVINYLPNKLT Light Pink Adhesive Craft Vinyl

Brother

The Brother CADXMATSTD12 Standard Tack Adhesive Mat features tacky adhesive to secure a wide range of materials from cardstock to fabrics with backing and accommodates sheets up to 12" x 12". View Details

Related Supplies & Accessories for

Brother CADXMATSTD12 Standard Tack Adhesive Mat 12 x 12

Brother

These template sheets help you create embossed designs that you can use over and over again to give your projects dimension and interest. View Details

Related Supplies & Accessories for

Brother CAEBSTS1 Embossing Template Sheets
Sign up to get 15% off and be entered
for a chance to win $250 in supplies